Affordable Alternatives to Popular Window Treatment Styles
There are some alternatives to get the look you want at nearly half the price! Consider the following alternatives if you are on a tight budget.
Option one: The Roman Shade
Roman Shades tend to get pricey for two reasons: 1) There are a lot of materials that go into making a roman shade that can really add up. They require a mounting block, cording, dowel rods, Velcro, eye hooks and that's in addition to the fabric, lining and thread. 2) They are also expensive because all of those materials take a lot of time to assemble and so the labor cost can be expensive depending on the size of the shade.
Alternative: Non Functional Roman Shade
If you just want the look of a roman but don't need to raise and lower it then consider getting a non functioning shade. A non functioning shade does not require the cord lock, cording system and eye hooks. As a result of fewer materials needed to be assembled the labor cost is also less.
Option: Pinch Pleat Curtains
Pinch Pleat curtains are costly because, depending on the desired width of the curtains, they can require up to three times as much fabric as a standard curtain panel. And, like the Roman Shade, more material means more time and more labor and more dollars!
Alternative: Hidden Tab Panels
Hidden Tab Panels pleat just like Pinch Pleats, but they only require one width of fabric instead of three. Less material=less labor=less money.
Option: Greek Key Ribbon Shade
We are extremely detailed and careful with our Greek Key Ribbon design Roman shades. We do not apply the ribbon with fabric glue (except in the case of using 1/4" wide ribbon on small curtains). First we draw the design on the shade carefully measuring so that the ribbon is equally inset on all sides. Then we measure and cut each piece of ribbon and pin it to the design we have drawn on the fabric. Then we sew it to the fabric.
THEN we have to make that into a roman shade. These run around $200+ in our shop because of the significant amount of time spent on them.
Alternative: Greek Key curtains
The first curtain is a small cafe style curtain that went in a client's bathroom and the second are bedroom curtains. The labor on these is still significant as we have to draw the design on the fabric, pin the ribbon then sew it. But we avoid the task of having to then assemble a roman shade. So that will cut the labor cost in half of that of a shade.
If you are on a tight decorating budget take time to explore all your options and be creative. Don't settle. If there is a look you are trying to achieve just ask your interior designer or feel free to shoot me an email to discuss your options. There is always an option!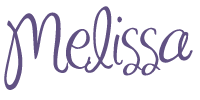 Greek Key curtain picture and Hidden Tab Panel picture from
JWS Interiors.
All other photos from
The Roman Shade Store.