Window Treatments by Melissa presents the first annual Ugly Fabric Challenge!
Is beauty in the eye of the beholder? Or are there really ugly fabrics?
Maybe there are and maybe there ARE!
Between NOW and Sunday February 24th I will be accepting entries to the challenge. An entry is one ugly fabric suggestion sent to me at windowsbymelissa@gmail.com or left in a comment below. You may also leave it in a comment on our Facebook page.
Between Monday February 25th and Sunday March 3rd I will be taking votes and comments on the most hideous fabrics. I will post them here in a blog post for voting and they will also be available for viewing in a Pin Board in Pinterest. From these votes and comments I will pick the top three fabrics and work some Window Treatments by Melissa magic and make them into "beautiful" window Treatments.
On Monday March 11 I will post the completed window treatments and you will have the opportunity to vote for whichever ones you like best and for whatever reason (i.e, ugliest, best treatments for what material we were working with, etc.).
The Winner will get their choice of one free window treatment including cost of fabric, materials and shipping! (Not in the ugly fabric). . .
Every Participant will earn a coupon or credit of some kind. Details below.
Please read the entry details and winner details below.
I look forward to seeing lots of ugly fabrics and making them into something. . . unexpected. (I don't think I could go so far as to say beautiful just yet). Have fun!!! Grab the image below and share it on your blog with our link if you are participating.
PARTICIPATION COUPON DETAILS
1) All ugly fabric entries will received a 10% of coupon good toward custom window treatments, ready to ship item or our clearance section. Must be redeemed by April 19th, 2013
2) The top three finalist ugly fabric submissions will receive a 50% off coupon. This is not in addition to the 10% off coupon. One coupon per person. Coupon may be used for custom window treatments, ready to ship items or our clearance section.
THE UGLY FABRIC CHALLENGE WINNER
The winner of the ugly fabric challenge may choose ONE from the following:
1) A Roman Shade no wider than 38" and no longer than 48". WIll include drapery lining, hardware, and fabric choice from our own stock in our etsy shop or your own fabric choice for $9 per yard or less.
2) A set of curtains 84" long or less with a rod pocket top. Drapery lined. Made from a fabric from our etsy shop or your own fabric choice for up o $9 per yard.
3) A valance of any variety: rod pocket, hidden tab, corner pleat, ribbon tie up valance, etc. Made from a fabric from our etsy shop or your own fabric choice for up to $9/yard.
Happy Ugly Fabric Hunting!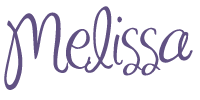 a few entries via email:
Skateboards! by Ashleigh